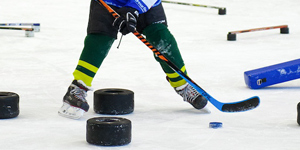 About
Our organization is introducing a BRAND NEW project in Slovakia. We have been the first ones to organize a weekend hockey school in May and June. The focus of the two-day training camps is to improve individual player skills as well as to develop and improve skating technique. The camp also includes a lecture aimed at the analysis of particular ice-hockey activities which affect the player´s performance.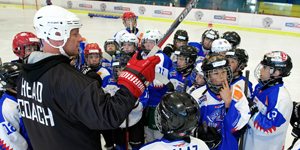 Training process
The training process on ice and also off ice will take place in the area of MG RINK. The gym, fitness gym and also a new-built sporting area with artificial grass and athletic track near MG RINK will be available during the off-ice trainings. Active regeneration at the city indoor swimming hall in Trenčín will be a part of a one-week training session.
We are preparing for the year 2021.
2 hockey days
4–6 coaches on ice
Skating technique (using the outer and inner blade edges, effective use of take-off/sliding, transfering weight onto the right and left skate, lowering and rising the centre of gravity)
Power skating (increasing power and mobility)
Agility (skating with frequent changes of movement)
Acceleration (increasing speed)
Pivoting (turns and half-turns forwards/backwards)
Improving individual player skills (static stick handling, puck driving in movement, shooting, passing, deflection)
Lecture + video analysis
Dryland training designed do develop physical and mobility skills
Not included in the price:
The weekend school schedule:
Saturday
09:00 – 10:00 Registration
10:15 – 11:15 On ice training
11:30 – 12:15 Off ice training
12:30 – 13:00 Launch
14:00 – 15:00 On ice training
15:15 – 15:45 Off ice training
Sunday
10:00 – 11:00 On ice training
11:15 – 12:00 Off ice training
12:15 – 12:45 Launch
13:45 – 14:45 On ice training
15:00 – 15:30 Off ice training
Note: Times are approximate
In case you are interested about our accommodations we offer all participants of weekend school 10% discount from their stay in arena MG