HOCKEY SCHOOL OF MARIAN GABORIK
Hockey school of Marian Gaborik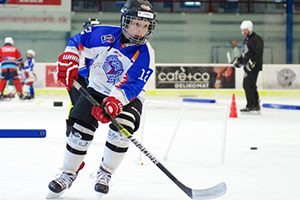 About
The schedule will be set up by qualified coaches respecting the age categories of the sport hockey classes. The training process itself will be supervised by Marián Gáborík.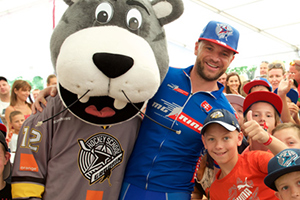 Training process
The training process on ice and also off ice will take place in the area of MG RINK. The gym, fitness gym and also a new-built sporting area with artificial grass and athletic track near MG RINK will be available during the off-ice trainings. Active regeneration at the city indoor swimming hall in Trenčín will be a part of a one-week training session.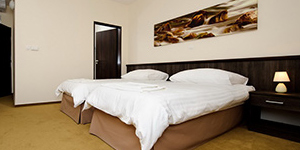 Accommodation
Accommodation is secured at a
hotel of Marian Gaborik
(for the blue group – youngest kids) and the rest of the kids are accommodated at the high school Transportation Academy in Trenčín. There are two double rooms with a bathroom in the room. Food will be provided by the full board.
Marián Gáborík's hockey school was first opened in the summer of 2009. There were 4 terms in the first year. More than 300 kids attended the school from surrounding countries. Due to the high demand we added 5th term in 2014. Today Marián Gáborík's hockey school is the biggest hockey school in Europe with attendance of kids from all over the world. During the last 3 years we had about 550 kids each year attending.
Map of participants in Marian Gaborik's hockey school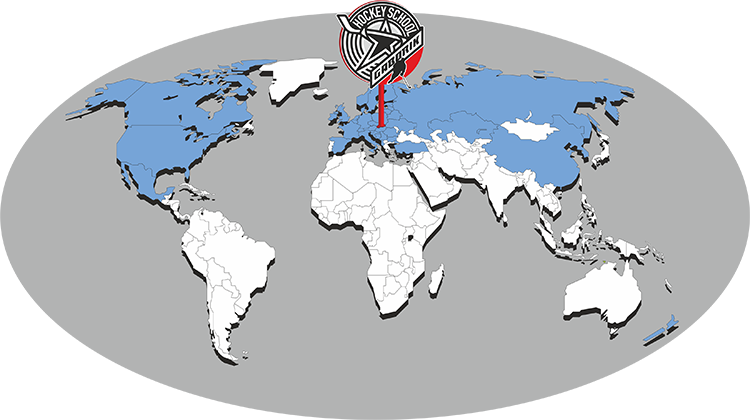 New participant - 519 Eur
Without accommodation with lunch - 389 Eur
Were already 1 time - 499 Eur
Were already 2 time or more - 479 Eur
7 hockey days
6 x accomodation + full board and drinking programme
two on-ice training items a day
one or two off-ice training items
one goaltender training supervised by a qualified tutor
passive and active regeneration
a meeting with invited NHL players
a training jersey with the hockey school logo
all-day qualified guidance
spare time programme between and after trainings
ice-hockey English basic course
group photo with Marian
Not included in the price:
The possibility to arrange a lift for participants and their parents from the airport and back
The possibility to arrange accomodation for parents and relatives
The possibility to rent a car
Social networks where you can find the course of hockey camps with photos and videos or live on Facebook.