Marián Gáborík about arena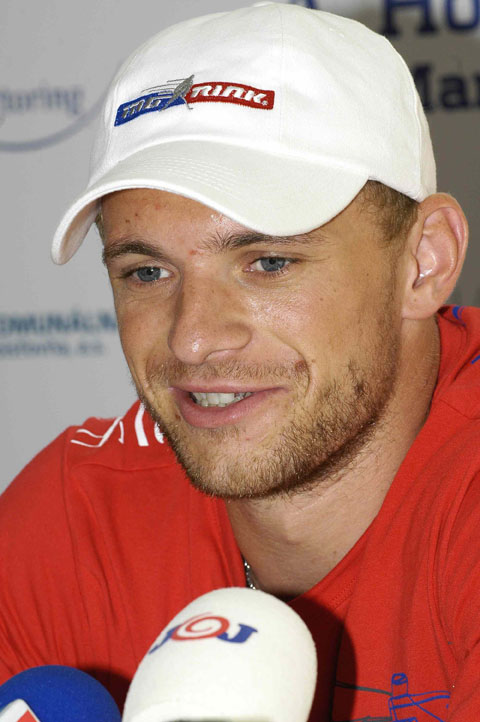 "It's represents the fulfilment of one of my dreams. It was in Trenčín where I took my first ice-hockey steps, where I learned the first zigzags and shot my first goals. I am thankful for this opportunity and in order to give thanks for what ice hockey gave me, I also wanted to help other boys and girls and create conditions to help fulfil their sports dreams."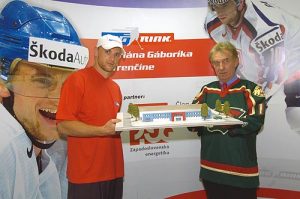 year 2004 – ground is broken
At first it was just a dream but in July of 2004 we broke the ground of something that was named MG Rink small ice stadium of Marián Gáborík on July 1st 2005. Perfect place for Trenčín's sportsmen and women, public and sport fans.
year 2005 – Valuation
"The Little Hockey Arena at Hodžova Street in Trenčín" was awarded th title "The Construction of the Year 2005". The award is given annually by the City of Trenčín for the most useful construction in the city. The investor for the Construction was Marián Gáborík and the author of the project was Ing. arch. Miloslav Varga from ARREA, s.r.o. Trenčín Company.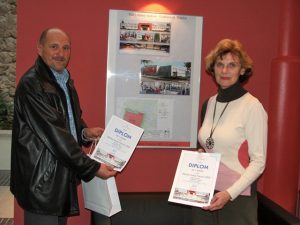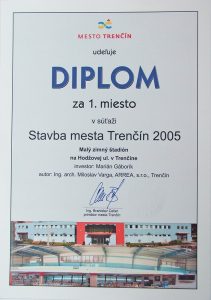 year 2011 – small stadium grew to be Arena of Marián Gáborík
In march of 2011 we opened our expanded fitness center and aerobic area. We added relax center with the services of physical therapist, 2 brand new solariums (vertical and horizontal). Few days later we opened the Hotel of Marian Gaborik as another part of this sport complex. Hotel has 17 air conditioned rooms and handicapped elevator. Its services were ranked with 3 stars. More informations can be found at www.hotelgaborik.sk/en.
year 2015 – full-valued kitchen
On February 5th 2015 after suggestions of our visitors we did a complete renovation of our kitchen. Our coffee shop become a restaurant with full menu, drink menu and pizza. Our kitchen team is ready to serve you.
rok 2017 – complete renovation our restaurant
During the month of September of 2017 restaurant in our arena was out of order due to complete renovation including the smoking terrace. Whole area can accommodate around 120 people.
Marián Gáborík is the first Slovak sportsman who invested more than 50 million Slovak crowns (SKK) in building the ice – hockey stadium. For such a deed a man needs not only determination but also a big great love for hockey and foremost the sense of sacrificing himself to others.
MG Rink
Contact
Phone:
+421 32/744 53 25, -26
Cell phone:
+421 915 864 490
E-mail:
mgrink@mariangaborik.sk