Hockey school for amateurs
HOCKEY SCHOOL FOR AMATEURS
Hockey school for amateurs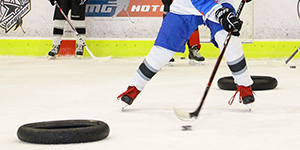 About
Hockey school for amateurs is geared for those who are aged over 18 years and want to experience the "real hockey week" under the supervision of professional trainers hockey.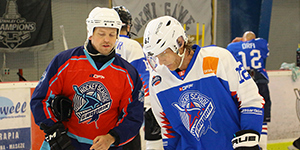 Training process
During six days of training will be a rich program focusing on the development of skating technique, improve and stick techniques, firing and demonstrate the basic hockey combinations. Of course, the daily regeneration whether in the form of active recovery or regenerated and gain the necessary forces for the next day at evening gatherings common.
New participant - 499 Eur
Without accommodation and board - 269 Eur
Were already 1 time - 449 Eur
7 hockey days
personals evening with receptions
Once the first and the last day will undergo one training
6 x accommodation in hotels Marian Gaborik + full board and drinking programme
2 x on-ice training items a day
1 až 2 x off-ice training items
passive and active regeneration
a training jersey with the hockey school logo
advice when buying equipment
discount on purchase in the hockey shop
Each participant must meet the following conditions:
Age over 18 years
Skating basics
When training on the ice must have full hockey equipment
Option for single accommodation:
In case of interest in single accommodation we add additional 72 Euros to the price of the room.